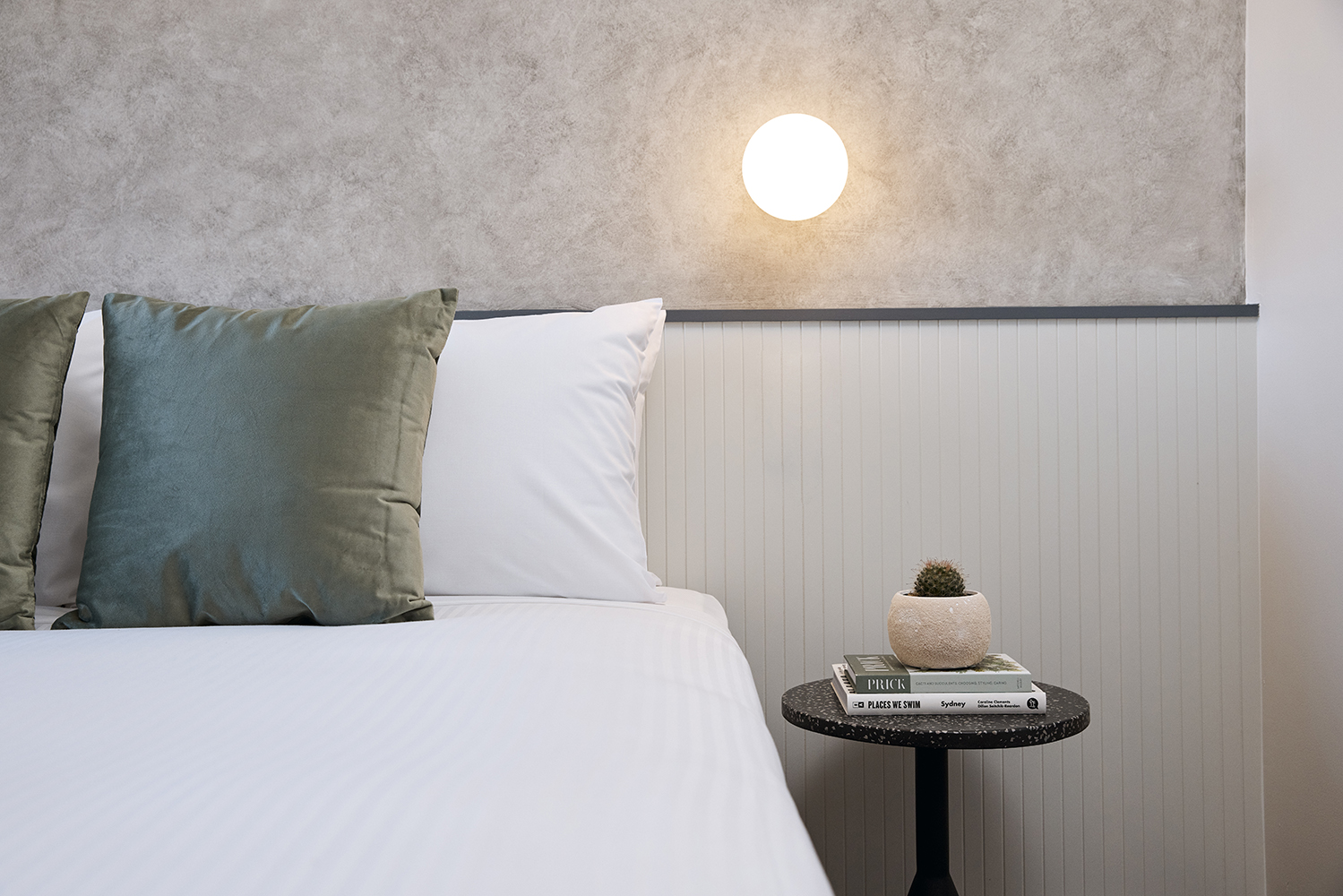 Hotel TOTTO Wollongong joins Independent Collection by EVT
EVT Hotels and Resorts is delighted to announce the signing of a new hotel, Hotel TOTTO Wollongong. Hotel TOTTO joins EVT as part of the Independent Collection by EVT. Located right in the centre of Wollongong, the stylish property will officially open to guests at the end of 2022 following a major refurbishment.
Only a short walk to Wollongong beach and the city centre, the new Hotel TOTTO Wollongong is set to become the hotel of choice for business and leisure travellers seeking a sophisticated yet laid-back escape. Previously owned by the local university, the property will offer 150 rooms and a new Mediterranean inspired restaurant and bar concept, 'Basta' which is set to open with a bang early 2023.
The Independent Collection by EVT enables hotel owners to leverage the scale and expertise of EVT's hotel solutions. This new EVT management solution enables owners to keep or create their own independent brand, which is proving to be a popular choice for owners seeking flexibility in brand and business models. Hotel TOTTO is the 14th property to join the collection and the fourth to open in the last 6 months.
Norman Arundel, EVT's Director of Hotel and Resorts Operations said, "We are excited to be opening Hotel TOTTO Wollongong which is set to delight guests with its modern and contemporary interiors complemented by our integrated technology. The Independent Collection by EVT is proving to be an agile and highly transferable model for any and every property that has resonated in the market very well," he said.
Hotel TOTTO is owned by Pi Capital Partner's, a Sydney based independent property investment, asset management and development group. The property will be the first hotel asset for the group since formation and the principals look forward to further investments in the sector.
Pi Capital's Managing Director Nick Potter is excited to work with EVT on the opening of Hotel TOTTO Wollongong, and says the company's vision, "is focused on delivering efficient design and world class hotel operations coupled with a best in market F&B offerings. Pi Capital have been impressed by EVT's end-to-end ability to execute a brand that aligns in vision for the Wollongong market and beyond," said Nick.
"The hotel has since undergone a significant repositioning and will play an ongoing strategic role in the local economy given its central location. We are looking forward to welcoming guests to the hotel," said Nick.