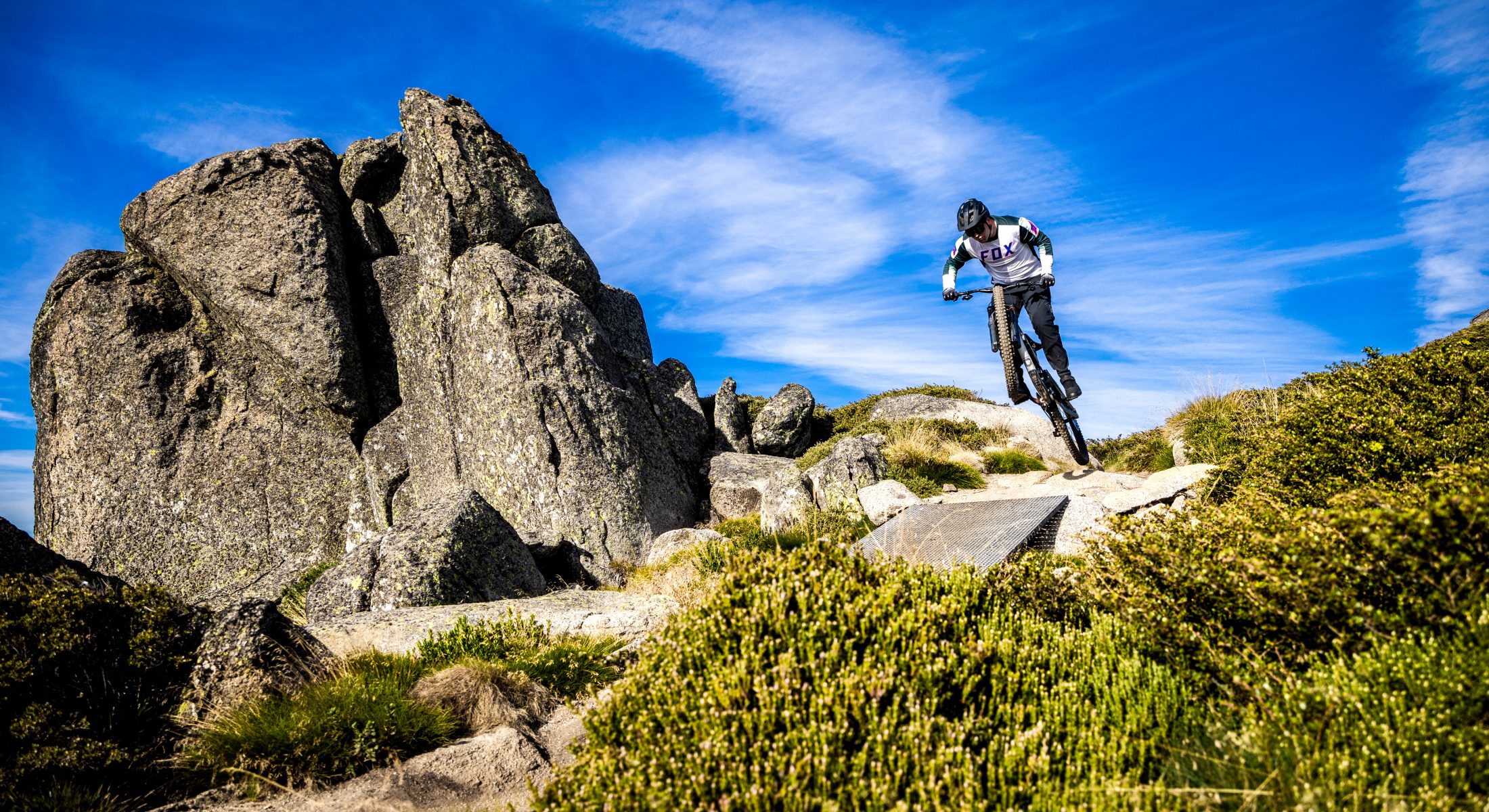 Thredbo Launches Biggest Ever 2022-23 Summer Offering
Travel
Thredbo is unveiling its biggest ever 2022-23 summer offering, featuring mountain biking, hiking, wellness retreats, a packed events calendar and more.
Today, Australia's premier adventure destination is excited to launch its biggest ever summer offering, with the resort set to open for mountain biking and hiking on 19 November 2022 and run until 25 April 2023.
From mountain biking to hiking, wellness retreats, a jam-packed events calendar and more, Thredbo's wide range of outdoor activities makes it the ultimate summer escape for adventure lovers and chill seekers alike.
Thredbo General Manager, Stuart Diver said Thredbo is gearing up for one of its biggest summers yet as the resort continues to establish itself as the country's number one adventure destination.
"It's been incredible to watch the momentum for outdoor activities continue to build year on year and we have been working hard to ensure that we meet the demand. Our goal is to deliver the ultimate summer adventure so we are thrilled to have made our offering bigger and better for guests to enjoy throughout the 2022-23 season," Mr Diver said.
Thredbo Takes Gravity Riding to the Next Level
Thredbo is expanding the Mountain Bike Park this summer with the new Cruiser area, unveiling three gravity trails for beginners and intermediates; Paparazzi, Grasshopper and Easy Rider. Additionally, the Cruiser Chairlift and Gunbarrel Chairlift will both have new state-of-the-art bike carriers installed, increasing Gunbarrel's uplift capacity by over forty per cent.
As Australia's premier biking destination, the Thredbo MTB Park will now cover over forty kilometres of Australia's best terrain accessible by four lifts, making it the country's only lift-accessed gravity trails. In addition to the new developments, everyone's favourite trails will be returning this summer including Sidewinder, Ricochet and the infamous Cannonball Downhill as well as multiple cross-country trails and a fast-flowing pump track.
MTB Business Manager, Tim Windshuttle said the Cruiser area is set to be a game changer for riders of all abilities.
"Not only does the new Cruiser area ensure that beginner and intermediate riders can access more of the mountain, it's also been designed with skill progression in mind so we're excited to see guests take their gravity riding to the next level," said Mr Windshuttle.
2022/23 MTB Passes are available to purchase now, with Adult Season Passes from $599 and One-Day Adult Passes starting from $95. To ensure a positive guest experience, passes are limited so guests are encouraged to plan ahead and book online in advance. Thredbo Mountain Bike School will be expanding its range of programs, offering Introduction to MTB lessons from $55, and progressive clinics from $85.
Awe-inspiring Hikes to Australia's Summit and Beyond
With access to Australia's highest mountain, Mt Kosciuszko, and over 20 trails, experience endless natural beauty as you hike amongst unique flora and fauna, glacial lakes and mountains as far as the eye can see.
For those looking to get even more out of their next hike, Thredbo provides a Guided Hikes program with experienced local guides who can teach you about the environment, history and culture of the Snowy Mountains. Supported by Land Rover, Thredbo offers guided hikes for all ages and abilities, from a family-friendly Kosciuszko Summit Hike through to a rugged Mt Townsend Hike. Hikers can Summit at Sunset, experience a series of Full Moon Hikes or witness around 120 meteors per hour on a Geminids Meteor Shower Hike. New for 2022, Thredbo Guided Hikes will host an Aries Tor Hike where guests can see the beauty of the Main Range as they walk amongst the granite tors of North Ramshead.
Most alpine hiking trails start from the top of the resort which can be accessed via the Kosciuszko Chairlift. Adult 2022/23 Hiking Season Passes are available to purchase now for $349, with Adult One-Day Scenic Lift Passes starting from $52. Thredbo Guided Hikes start from $59 for adults and $15 for children and include a One-Day Scenic Lift Pass.
An Endless Summer of Events, Experiences, Music and Activities
From adventure lovers to chill seekers, Thredbo has something for everyone this summer with a non-stop calendar of events, competitions, live music and activities. To find out more about the summer events calendar, please click here.
Ready for your summer adventure? Plan your escape at thredbo.com.au.